Wifi Pineapple NANO, Wifi Pineapple Tetra
Die WiFi Pineapple NANO und TETRA von Hak5 sind die Auditplattformen der 6. Generation von Hak5.  Speziell für mobile und anhaltende Einsätze entwickelt, bauen sie auf über 8 Jahre WiFi Penetration Testing Know-how.
WiFi man-in-the-middle platform
Highly effective rogue AP suite
Over-the-air apps and modules
Advanced client and AP filtering
Intuitive web interface
Simplified auditing workflow
Live reconnaissance view
At-a-glance intelligence
Device tracking and alerting
Reports emailed at set intervals
Built on embedded Linux
Free software updates
Im Kern der WiFi Pineapple ist PineAP, eine fortschrittliche Suite von Wireless Penetration Test-Tools für Aufklärung, Man-in-the-Middle, Tracking, Logging und Reporting. Mit dem einzigartigen Hardware-Design, PineAP ist die effektivste Fake Access Point Suite.
Der Hak5 WiFi Pineapple hat ein intuitives Web-Interface. Erbaut auf modernen Standards für Geschwindigkeit und Reaktionsfähigkeit, versetzt die Web-Schnittstelle Penetration Tester in die Lage, die volle Kontrolle über jedes Gerät zu erlangen.
Mit einem Schwerpunkt auf Usability und Workflow stehen Ihnen detaillierte Informationen zur WiFi-Umgebung auf einen Blick zur Verfügung. Fortgeschrittene Angriffe werden immer mit intelligenten Kontextmenüs von Clients auf Access Points ausgeführt.
Als Plattform ist die WiFi Pineapple die Heimat zahlreicher Community-basierter Module, die Features hinzufügen und die Funktionalität erweitern. Module werden in Sekundenschnelle direkt vom Webinterface installiert. Das Entwickeln von Modulen wird direkt mit einem API-freundlichen Kodierer bei jeder Nutzung gemacht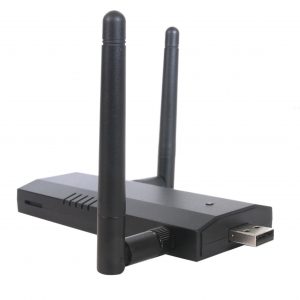 Wifi Pineapple Nano kaufen – HackmoD
Wifi Pineapple USB. The WiFi Pineapple Nano is a unique device developed by Hak5 for the purpose of WiFi auditing and penetration testing. Since 2008 the WiFi Pineapple has grown to encompass the best rogue access point features, unique purpose-built hardware, intuitive web interfaces, versatile deployment options, powerful software and hardware development aids, a modular application ecosystem and a growing community of passionate penetration testers.