Hakmac IT-Security and Pentest Blog
Hi there! I'm a tech geek, admin / developer by night, and this is my blog. I live in Berlin, and I like technology and DIY projects. I support open source hardware / software and promising projects. Feel free to contact me for interesting hacks and mods! I love to play with robots, drones, virtual reality and every interesting technology. I will try to find the best pentest tools and IT-security hardware for you.
Since 2016 Hakmac is searching for the best tech for IT Security and Admins. HackmoD www.hackmod.de is my Shop! Penetration test tools from Hak5, Great Scott Gadgets, LimeSDR, USB Armory Stick MarkII, RFID Proxmark3 RDV4 and many more! IT-Security Pentesting to check your systems and network.
HackmoD Security Consulting: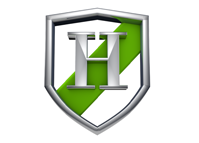 HackmoD Shop: